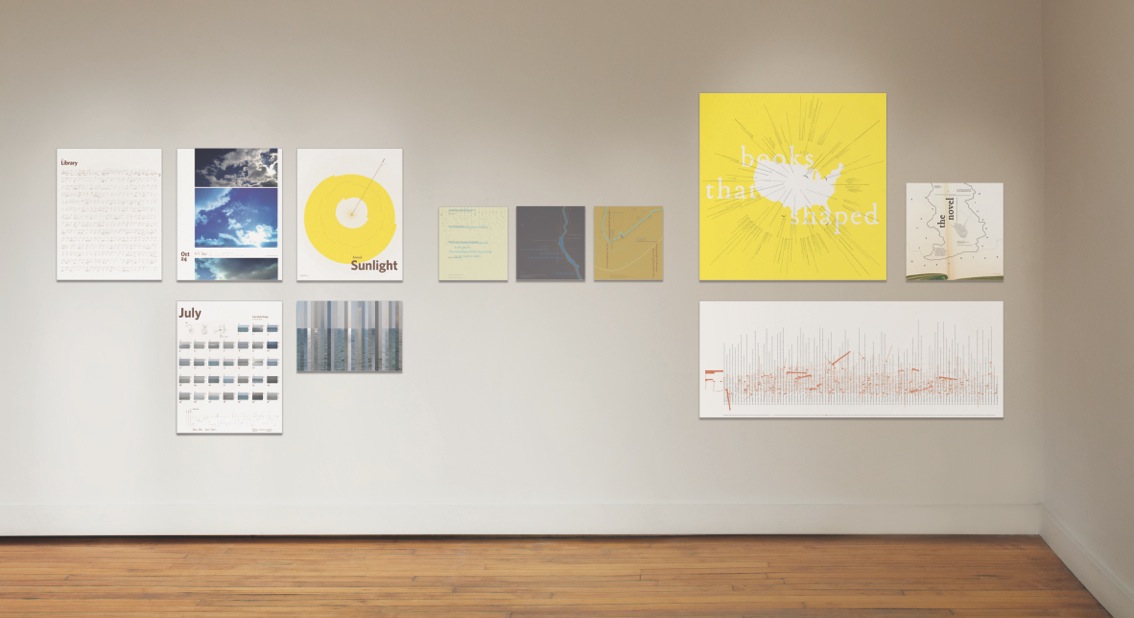 We are awash in data. It is a social condition of our time. This exhibition is a response to that condition. Can data slow down, become more meditative, and be bent toward a poetic goal? This exhibition attempts to define a poetics of information. Drawing on literary and cultural sources, it juxtaposes three categories of work:

Timelines: the documentation of passing time, based on observation;

Texts: the juxtapositon of literary texts with time-based, numerical data;

Canons: the visualization of documented literary canons, bibliographies, and indexes, also expressing the passage of time.
Heather Corcoran
hcorcoran@wustl.edu